Frequently Asked Questions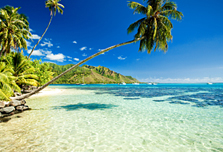 Q: Why should I use Condobooker.com?
A: Condobooker.com is owned and powered by International Vacations, Inc. The company is owned by John Przywara, founder and former president of D-FW Tours. The most important attribute of IVI, Inc. is the personal service provided by the reservations and support staff. See the about us page for additional information.
Q: What types of condos are offered?
A: Room types available vary from hotel type rooms to three bedroom units.
Q: How many countries are condos offered in?
A: Condos are offered in 67 different countries.
Q: How many condo units are in the inventory?
A: Over 200,000 condo units may be offered at any given time.
Q: Can anyone book a condo on this site?
A: Yes, bookings will be accepted from anyone on the home page booking engine. Special discounted rates are available to persons in possession of a promo code or card number.
Q: How do I pay for my condo reservation?
A: The automated booking engines will only accept credit card form of payment. For any other form of payment you must contact the Condobooker.com office during office hours.
Q: Can I modify my reservation after confirmation and final payment?
A: If the Traveler information (name, address, e-mail, phone number) needs to be modified on an active, confirmed reservation, the changes will be allowed to this data.
Q: Will I receive a confirmation for my reservation?
A: Yes, confirmation will immediately follow the submission of reservation and payment confirmation.
Q: Can I review the urgent information for the property reserved and cancelation policy before completing the transaction?
A: Commission checks are issued within 24 hours of ticketing. If you are paying by check, please remit the net amount to International Vacations, Inc.
Q: Can I cancel the reservation and get a refund?
A: All reservations are final and Non-refundable.